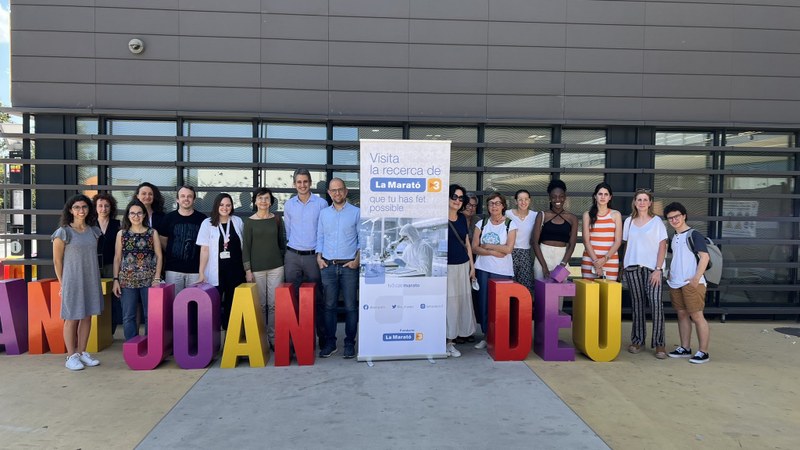 BIOMEC presents the ArmTracker project during the cycle of visits organized by La Marató
On June 22, members of the BIOMEC research group, together with collaborators from the Institute of Robotics and Industrial Informatics and the Sant Joan de Déu Hospital, presented the progress of the ArmTracker project to the public. The aim of this project is to develop a portable system to assess the motor function of patients with Duchenne muscular dystrophy and spinal muscular atrophy.
The visit was carried out within the framework of the initiative "Visit the research of La Marató", which allows citizens to get closer to the research carried out in the main centers of reference throughout Catalonia. This is a social return, dissemination and transparency project carried out by the Foundation La Marató de TV3 to thank and involve the public in the results of the research promoted by La Marató.