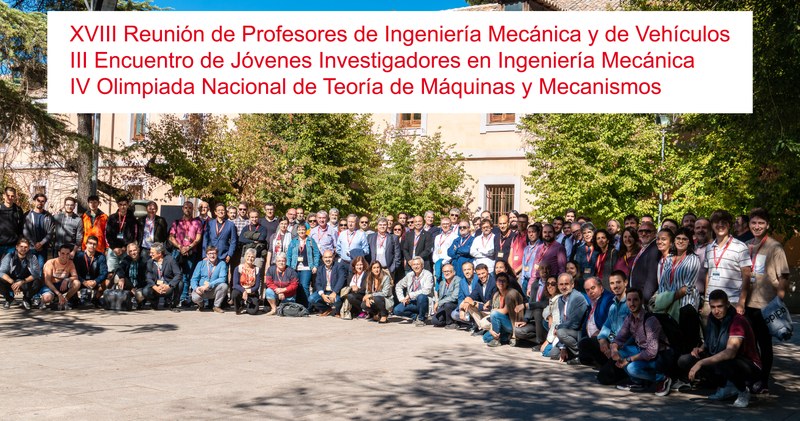 Participation of DEM at the XVIII Reunión de Profesores, III Encuentro de Jóvenes Investigadores and IV Olimpiadas
On September 28, 29 and 30, the Toledo Campus of the University of Castilla-La Mancha held: the XVIII Meeting of Professors of Mechanical and Vehicle Engineering, the III Meeting of Young Researchers in Mechanical Engineering and the IV National Olympiad of Theory of Machines and Mechanisms.
Our colleagues Lluïsa Jordi, Joan Puig and Jordi Romeu attended and participated in all the sessions
This has been the first time that the OTM2 has been held together with the other two events, which were already held at the same time in the previous edition in Barcelona in 2019. From the ETSEIB, three students have participated who have performed well: fourth individual position and fourth position as a team.
At the AEIM General Assembly held on September 30, it was recalled/announced that:
The next XV CIBIM will be held at the Polytechnic University of Madrid, from November 22 to 24, 2022.
The next XXIV CNIM will be held at the University of Las Palmas de Gran Canarias, from October 25 to 27, 2023.
The next joint edition of the Meeting of Professors, the Meeting of Young Researchers and the OTM2 will be held in 2024 at the University of Extremadura.