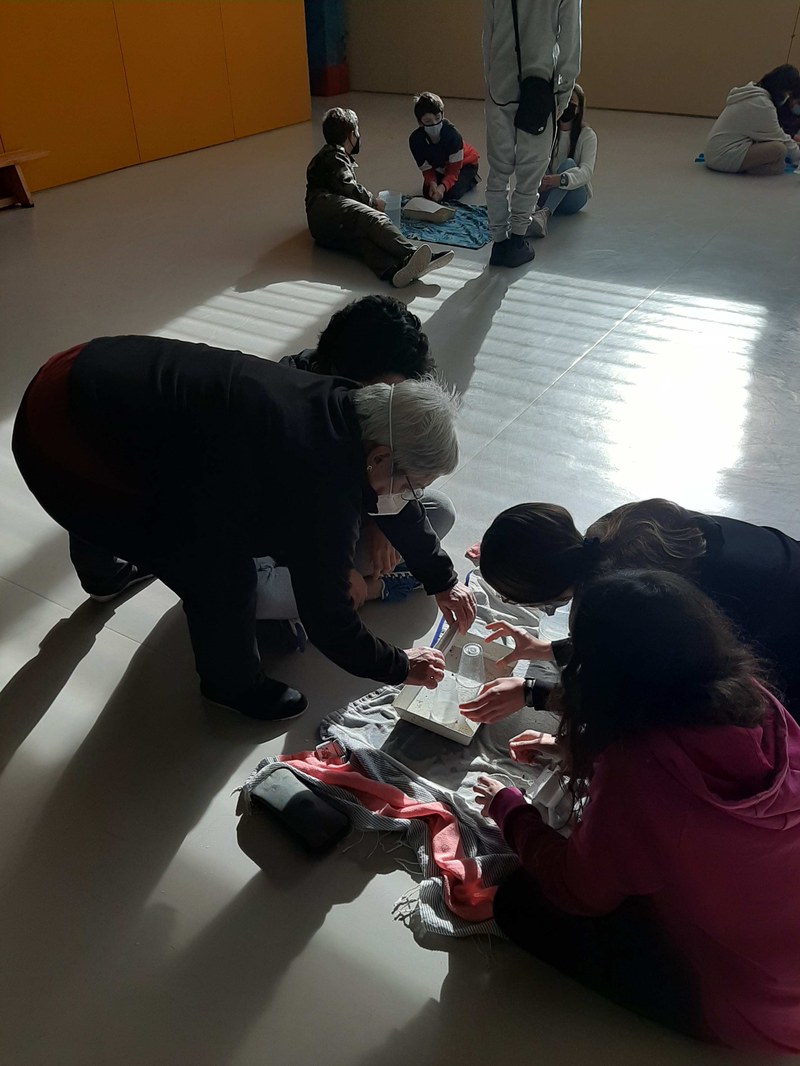 Professor Lluïsa Jordi Nebot is a UPC reference in the program Aquí – STEAM, for the third consecutive year, and participates in the program Escolab
The program Aquí – STEAM UPC aims to highlight the fields of science, technology, engineering, arts and mathematics and demonstrate that professional skills are not linked to gender. The initiative aims to promote scientific-technological vocations, especially among female primary school students, with orientation and awareness actions in order to break stereotypes and gender roles associated with engineering and technology.
Professor Lluïsa Jordi participates in the program since its creation and has been a reference and mentor in three different centres in Barcelona: the 2019-2020 academic year of the Institut Les Corts, the 2020-2021 of the Escola Brasil and the 2021-2022 of the Institut Narcís Monturiol.
Since the creation of the Escolab program, an initiative of Barcelona Science and Universities of the Barcelona City Council, professor Lluïsa Jordi participates in it with the activity "Cal la Mecànica? Mecanismes i màquines en la tecnologia del dia a dia".
Scolab activity with Institut Sant Just