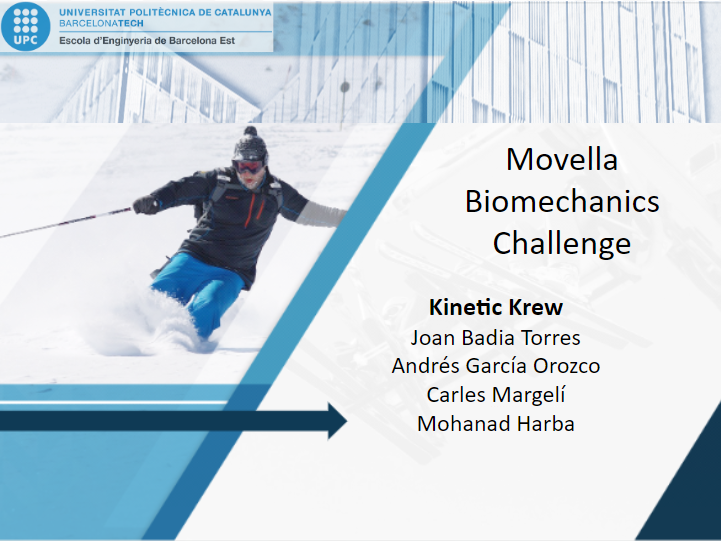 The Kinetic Krew team reaches the final of the Movella Biomechanics Challenge
The team named "Kinetic Krew" from the Simulation and Movement Analysis Lab at EEBE, with Mohanad Harba (Ph.D. candidate), Carles Margelí (adjunct professor), Joan Badia (master's student), and Andrés Garcia (master's student), reached the finals of the Biomechanics Challenge organized by Movella (an inertial sensor company). In this virtual competition, more than 80 teams from around the world participated, and eight of them made it to the final, including the Kinetic Krew.
In this competition, participants were provided with biomechanical data of skiers performing turns on a track. The data included inertial sensor and GPS measurements. Participants were required to design a mathematical method to evaluate and predict performance based on variables such as balance and mechanical power.